At Brampton Picture Framing, we are proud to offer a complete professional framing service.
We offer a comprehensive framing solution for almost any type of artwork in almost any size. Customers regularly bring us forms of art that most framers would not even consider for framing, and we aim to create a stunning, unique presentation with every piece.
Some of our past work that you may not consider 'artwork for framing':
a Sinclair Spectrum microcomputer
a painted bra to be entered into an exhibition
an Olympic jacket signed by gold medal-winning team members
a 9 metre long African tribal rug
We follow picture framing standards set by the
Fine Art Trade Guild.
All our framers are fully Guild-commended.
We are proud of our 'can do' attitude and are ready to take on any challenge. Whether you are simply looking to replace the broken glass in your existing picture frame, or you are looking to order hundreds of frames, we will endeavour to help you.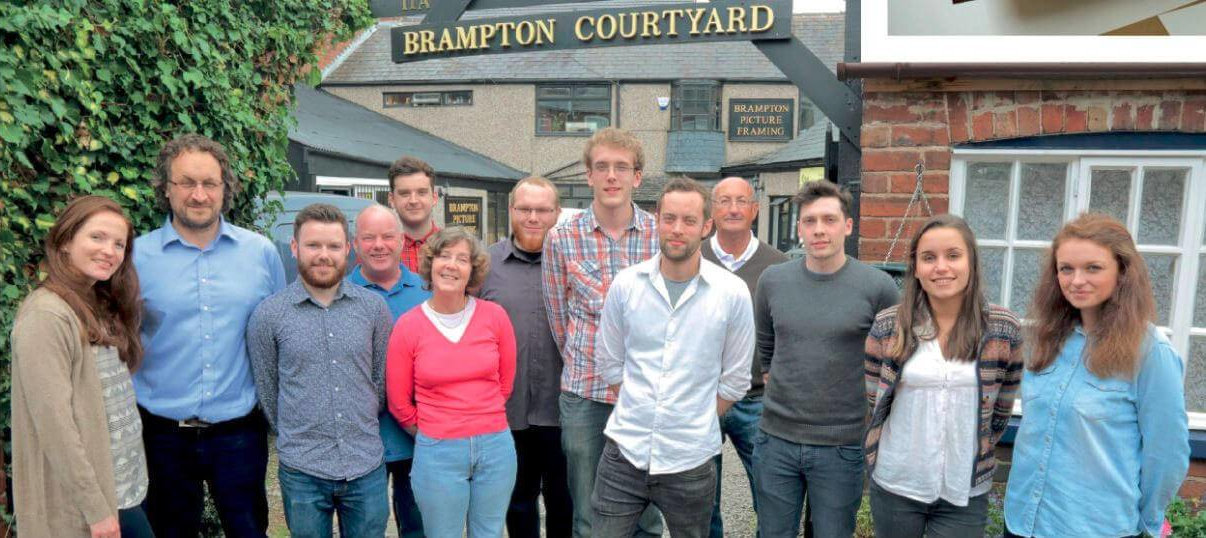 Our team of framers have the training and experience to handle any type of artwork with professionalism and care. Each of our framers is Fine Art Trade Guild qualified:
James Ashton GCF (Advanced)
Martin Bower GCF
We operate from a fully-equipped workshop with the latest technology in frame joining and mat cutting, but every one of our frames is cut, assembled, perfected and inspected by hand.
Our workshop is located on the edge of the Peak District National Park, and we are well-situated for visitors from across the country.
Brampton Picture Framing
Brampton Courtyard
11a Old Hall Road
Chesterfield
Derbyshire
S40 3RG

sales@bramptonframing.com
Open: Monday - Friday 10:00am - 5:00pm
All visitors welcome
01246 554338
If you are interested in a no obligation quote, or professional view on the framing of an item, please either call, e-mail or visit us in person.
We offer an unrivalled choice of mouldings and mounts along with an abundance of enthusiasm for what we do. We are passionate about framing and customer service. Our staff are on hand to discuss how an item could be framed, in a friendly and un-pressurised environment.
Whether you have a valuable original painting, or an irreplaceable item of high sentimental value, we treat everything with the same level of respect and care. We take great pride in our customer service, and rely on positive word-of-mouth and online reviews to carry our reputation.